R O M A N I A 100066, Ploiesti
Republicii Avenue nr.2
Telephone:+40/0244/515982; 516699
Fax:+40/0244/513829
Live with the City Hall : 0244/ 984
After functioning in rented locations for a period of time, Ploiesti municipality created itself, in turns, two edifices: the Old City Hall, in 1868 (where Prahova hotel lies today) and the New City Hall , in 1894 (where Mercur building lies today).
Between 1971 - 1972, Ploiesti municipality moved its quarters in the Administrative Palace, where it carries on its activity today, leaving the old building be tranformed in a museum. The respective building was, unfortunately, pulled down by earthquake from 1977. The municipality started moving from the Administrative Palace in 1971 and ended in 1972.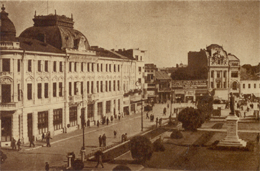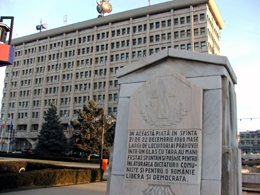 The building of the Administrative Palace started in Ploiesti in 1968. I tis administered by the Prahova Districtual Council and was meant to shelter the districtual and local institutions and political organisations. The building was finished and opened in March 1971. Although initially the building was meant to be functionally, the arhitect Sever Nitu, the head of the project, managed to realize a pleasant and imposing building.